We watched the below man, laugh, giggle and smile at the car wash machine for about 5 mins - we couldnt understand why! The only assumption is that he saw someone else laugh before him, who saw someone laugh before them etc etc, who was probably listening to BBC Radio 2 way back in November.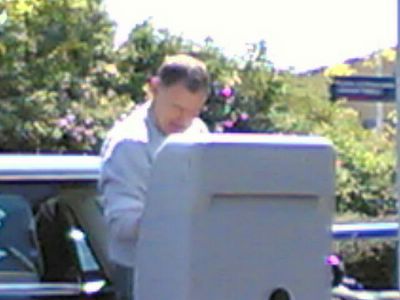 Happy Man - pictured centre behind amusing computer
We can only therefore assume that when we laughed as we entered the car wash - we continued the link all day - you never know, there might be someone at the car wash right now laughing!
See Rich, thats what Labour brings to this country!! If it was run by Tories, Thatcher would have stolen all the keys from the keypad and all the water too.